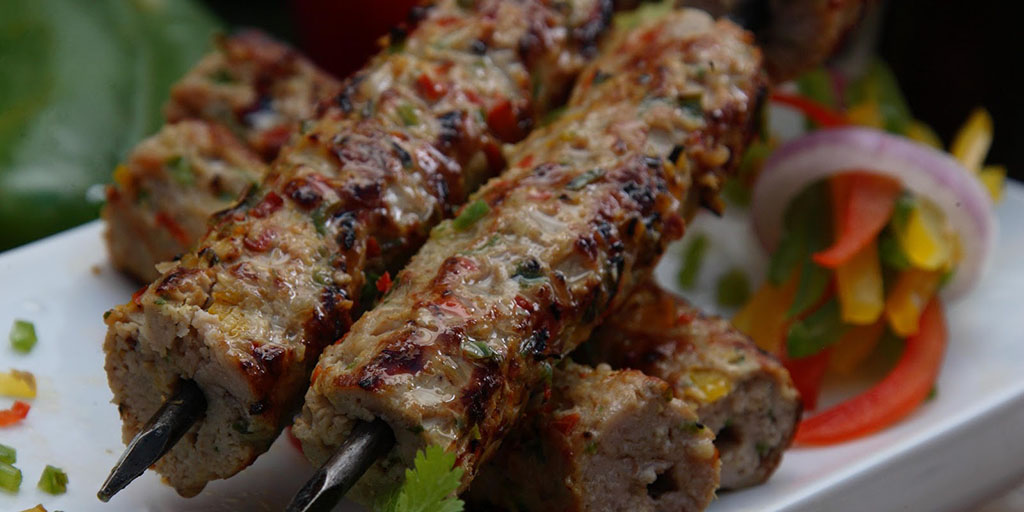 Kaftah / Minced Meat Kebabs
Serves 4
---
Ingredients
2 medium onions, peeled and quartered
50g flat-leaf parsley (1/4 bunch), leaves only
600g minced lamb, preferably from the shoulder
1 tsp Adonis Kaftah Spices
Sea salt
2 medium onions, thinly sliced
2 tbsp coarsely chopped flat-leaf parsley
2 tbsp Adonis sumac
1 tbsp lemon juice
1 tbsp extra virgin olive oil
1 large pita bread, opened at the seam
Cooking instructions
Put the onion and parsley in a food processor and process until finely chopped. Transfer to a mixing bowl; add the minced lamb, Adonis kaftah spices and salt . Mix well with your hands until well blended. Taste and adjust the seasoning if necessary. Divide the meat into 12 equal portions.
Pre-heat your grill to high, or prepare a charcoal barbecue.
Roll each portion of kaftah into a ball. Place one ball of kaftah in the palm of your hand, take a long skewer, preferably a flat one as the meat will hold better onto it, and start wrapping the meat around the skewer, squeezing it upwards, then downwards to bind it around the skewer in the shape of a long sausage. Grill for 2-3 minutes on each side, or until the meat is done to your liking.
Mix the ingredients for the salad garnish together. Season with salt and Adonis Sumac to taste. Arrange the two layers of pita, one on top of the other, rough side up. Spread the garnish over the bread. Then slide the kaftah off the skewers onto the salad garnish. Serve immediately.
---
Learn More About Our Products